The Bio-Grid system offers four unique features including it's triple-defense antimicrobial structure, heavy-duty intrusions & panels, a re-configurable "quick-snap" design, and the shortest lead time on the market.
---

1. Antimicrobial Powder Coat Finish and Gasket
---
The Bio-Grid Ceiling System's Antimicrobial Design prevents and helps reduce the creation of bacteria in operating rooms, patient rooms, procedure rooms, clean rooms, and surgical centers. With three layers of protection, the Bio-Grid is the ultimate cleanroom ceiling system.
The Bio-Grid Antimicrobial coating is the solution to the increasing challenge of surgical site infections found in health systems nationwide.

2. Heavy Duty Intrusions & Panels
---
---
1-1/2" x 1-7/16" high with special tear-drop profile.
Minimum wall thickness of the tees and angles shall be 0.125".
Minimum weight of 0.43 lbs. per linear ft.
Pre-cut for field assembly.
All tees and angles shall be pre-punched on 6" centers.
Designed for minimum weight of 10 lbs. per square ft.
---
Challenge
To create a ceiling grid needed to hold up heavy-duty medical grade lights, diffusers, and equipment.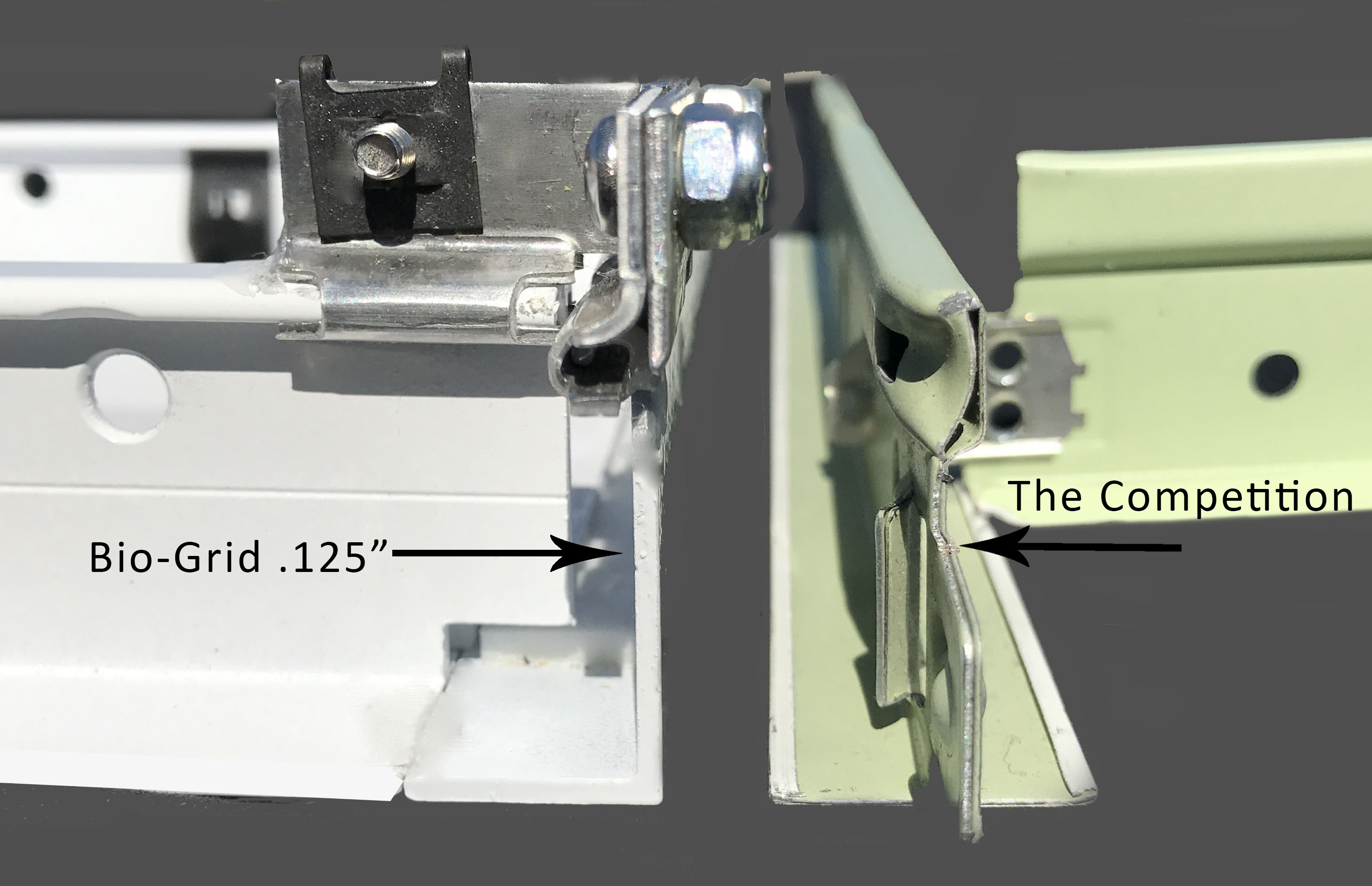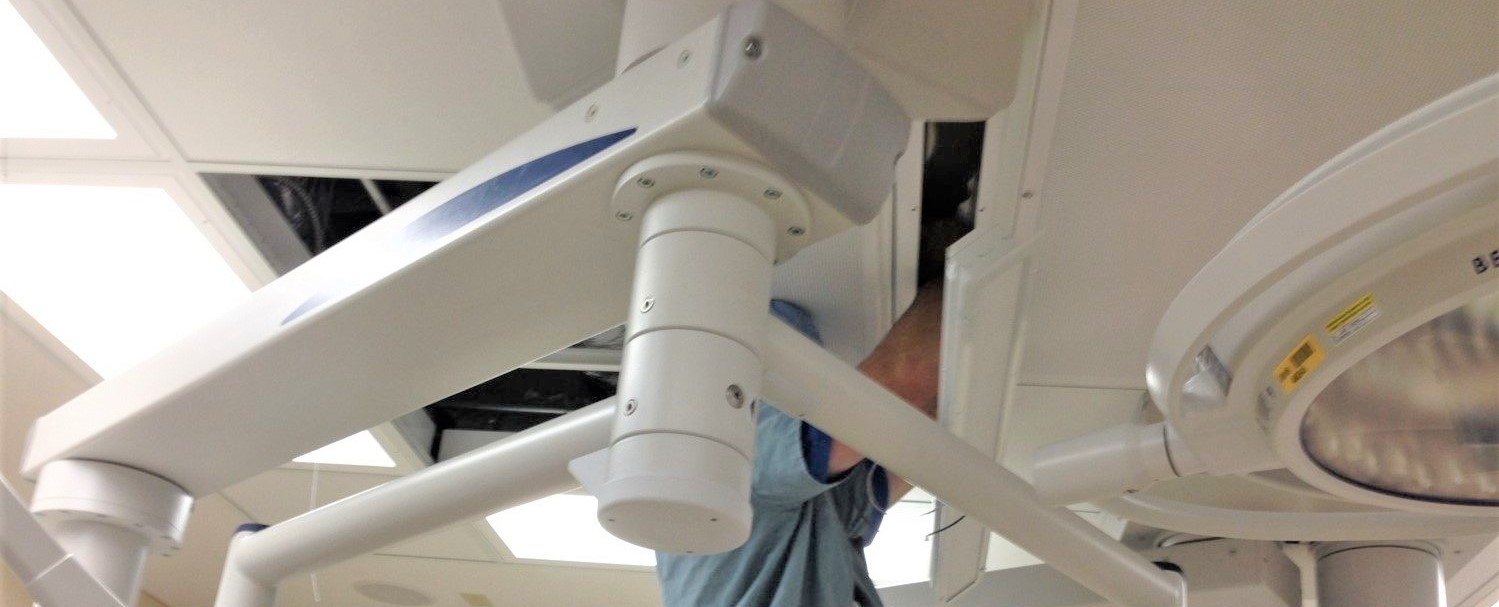 3. Re-Configurable Design:"Quick-Snap"
---
---
"Quick-Snap" connectors facilitates faster and easier installations.
"Quick-Snap" connectors simplifies re-configuration of ceiling when needed.
Quick Snap connectors include cross section and L angle (featured in photos to the right)
---
Increases field productivity and lifecycle of ceiling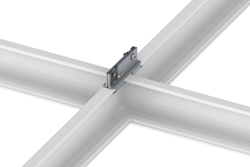 4. Shortest Lead-time on Market
---
---
Bio-grid cuts down on lead-time by 80%.
Rather than the 10 to 12 week turnaround time fully welded systems typically have, the Bio-Grid Clean Room system can be shipped to the project site and assembled in two weeks.
---
Meets the needs of demanding schedule.